Hotel and Bed and Breakfast in Versilia reported
If you are to spend several days in Versilia and do not know where to stay ... No Fear!
Here are some structures which accoglienti contact. These are hotels, bed and breakfast with every comfort and guaranteed in terms of acceptance and price.
The structures suggest that there are at a significant or easily accessible by any type of means.
In case you are unable to find what you're looking for the recommended facilities, you can see the portals Last Minute Tuscany or Tuscan Holiday where you will find information on the Versilia and all the territory of Tuscany.
A Guide to Versilia we do is wish you ... GOOD HOLIDAYS!
Hotel Four Stars
California Park Hotel - Forte Dei Marmi 4 stars
Located in an exclusive area of Versilia, in the heart of Imperial Rome, the hotel is a few changes from Versilia, the cultural center known throughout the world for the importance of the events.
The hotel, surrounded by a park of over 10,000 sqm. 300 mt. from the sea, is equipped with every service: swimming pool, meeting room up to 220 seats, air conditioning and parking.
Hotel President 4 stars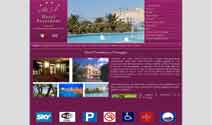 L 'Hotel President was built in 1949 and has been completely renovated hotel is one of the most famous and rich seduction of the Versilia.
The Hotel President is located in the center, one of the most beautiful and prestigious Viareggio.
It has 50 rooms that overlook the sea and the famous promenade of the Lungomare.
The rooms are furnished with sobriety and good taste. To return to their room guests find a 'friendly and relaxing atmosphere, in addition to many amenities to enjoy their stay at our hotel.
Viale Carducci, 5 - 55049, Viareggio (LU)
Esplanade Hotel Residence 4 stars
Completely renovated in functionality, now has 30 apartments and 14 double rooms. All apartments have terraces, some of which have sea views.
The Esplanade Hotel Residence is a hotel offering warm hospitality and attentive to those who move for work, who organizes meetings, those who want to visit the beauty of Versilia, who participates in a conference, who loves to travel with family or group.
The style of hospitality is faithful to the traditional, but reinterpreted by a young and highly motivated to complete customer satisfaction.
Piazza Puccini, 18 - Viareggio.
Goya Hotel 4 stars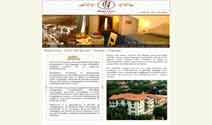 For your holidays in Forte dei Marmi Hotel Goya will surprise you with elegance and style offering maximum comfort for a relaxing, enjoyable and memorable.
Thanks to the conference room the hotel is the ideal place for conventions, meetings, courses, conferences.


Via Carducci, 69 - 55042 - Forte dei Marmi
Phone +39 0584-787221
Apartments in Versilia
Dotel Versilia Country Club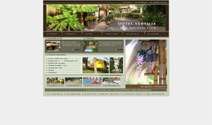 It is located Mommio plan, close to Viareggio in Tuscany, in the heart of an area with great scenic beauty and rich with ideas for sightseeing, tours, walks and even mountain bike trails.
From this location of the center Italy can easily make excursions to Florence, Lucca, Pisa, Genoa and other cities renowned beautiful regions of Tuscany and Liguria.
Dotel Versilia Country Club
Via Fondineto, 522
55040 - Town Plan Mommio
Massarosa (Lucca)
Phone +39 0584 99166
Last Minute Tuscany - The portal where you can find hotels, hotels and accommodation
Portaal Last Minute Tuscany has several offers and last minute hotels, bed and breakfast, inns, tourist guide in Tuscany.
Within the portal via a specific search term or for the accommodation you can find several proposals to choose from. Ideal for all those who, not knowing the area, want to learn more about all the services it offers. To know the places to visit, routes consilgiati, the restaurants and know how to bind your free time on vacation!

Vacanze.GuidaToscana.it
This portal offers you the opportunity to arrange your vacation to meet all needs. Through a specific search you can choose the location you wish to Tuscan and once this is done you will find any information that concerns it.
Hotels, restaurants, events, performances, cinema, routes, hiding places and fun, this and much more that offers one of the best guide in Tuscany.