Marked companies in Versilia
Here are some of Companies.
Plan your wedding in Tuscany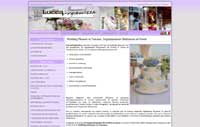 LuccaOrganizza - Wedding Planner in Tuscany - Lucca
LuccaOrganizza is the agency that deals with wedding planner in Tuscany , The ideal solution for planning and organizing weddings and events in Lucca, in Tuscany and Italy. Oversees the organization of:
ceremonies and receptions
corporate events
services hostesses and stewards
inaugurations
dinners at home
holidays and birthdays
entertainment and leisure
Always ready to meet all the needs of customers, LuccaOrganizza provides guarantees impeccable organization of events and of excellent quality. The service that has made them more popular in weddings in Tuscany is without doubt the service Wedding Planner in Tuscany: LuccaOrganizza uses it to stand builders, caterers, florists, musicians, entertainers, sound and video technicians, photographers ... team of top-level professionals with great experience.
LuccaOrganizza
Via Nuova, 56-58
I - 55100, Lucca (LU)
Tel 0583 952440
www.luccaorganizza.it

Architects in Tuscany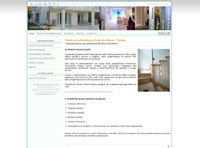 If you are looking for an architect in Forte dei Marmi Grazia Liretti specializes in the renovation of houses, public buildings and private, historic and religious buildings, interior design, loft apartments and prestigious. The architect Grace Liretti collaborates with professionals and is able to offer its experience following step by step from design to construction of the house of your dreams.
The Study of Architecture is Liretti Grace deals:
Integrated Architectural Design
Restoration, renovation construction and urban
Urban design
Work direction, assistance yards and accounting works
Static testing, technical and administrative
Preparation and presentation graphics
Furniture interior design
Property consulting
Architect Grace Liretti
Via G. Monti, 6
55042, Forte dei Marmi (LU)
Tel +39 (335) 5900478
www.grazialiretti.it

Dentists in Tuscany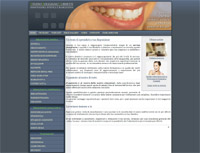 Looking for a dentist in Pietrasanta ? The dental clinic Boggiano Corsetti takes care of health, wellness and beauty of the smile of its customers.
The study makes use of medical specialists and cutting-edge equipment and innovative techniques to ensure maximum assistance to the studio for each type of intervention.
The dental clinic Boggiano Corsetti is responsible for:
Cosmetic Dentistry: whitening, esthetic restorations, rehabilitative dentistry, restorative dentistry.
Rehabilitative Dentistry: Implant, Periodontics, Sedation.
Conservative Dentistry: desensitization, endodontics, sealing, oral hygiene.
Treatments: sedation, orthodontics, laser therapy, bruxism.
Studio Boggiano Corsetti
Via Aurelia Nord, 25
55045 Pietrasanta (LU)
Tel +39 (0584) 791922 - also open on Saturday
Agencies Investigative
Falcon Detective Agency - Vip Security and investigative services to Pisa, in Italy and abroad.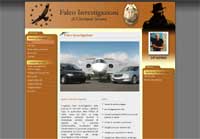 Falco Investigations Agency, in the person of John Scorza, was born in 2002. His great experience in the field, enabling it to operate with the utmost professionalism and attention to detail, thanks to highly trained and competent personnel, including former members of law enforcement.
Falco Investigations are occpua of: VIP Security, private investigators and corporate services shoplifting, research, and tracing missing people in Italy and abroad, preventive services and investigation against theft, porter service and more.
Falco Investigations
Via Bargagna, 60 to 56,124
Pisa (PI)
Tel +39 347-6529029 , Car Phone +39 339-1481772
John Vecoli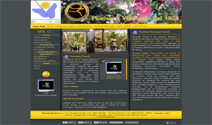 Since 1924 John Vecoli is synonymous with elegance, professionalism and harmony for every situation.
Particularly attentive to the attention of their customers, this company is ready to meet any need with an art and a passion that has always characterized its evolution.
For each type of important anniversary, ceremonies, gifts and even for simple furnishing and ornamental plants, we are confident that Vecoli will find a modern and dynamic, always in step with the culture of European flower, ready to cure your every need to the last detail.
You will also find an updated catalog where you can watch first and then choose the type of flower or plant that is right for you, provided with a description and price list.
In most artificial objects and compositions make it even more valuable and elegant environment in which there found.
The company carries out service and home delivery, also for agreeing to serve INTERFLORA offers you the opportunity to send your flowers anywhere.
John Vecoli sas
Corso Garibaldi, 33 55049, Viareggio (LU) Tel: 0584-962225
Via Marco Polo, 53 55049, Viareggio (LU) Tel: 0584-51657
Info: www.giovannivecoli.it

Stones and Shells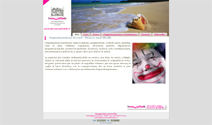 To organize a special event, a celebration, a ceremony, a cocktail, a meeting, look to Stones and Shells.
We will look for certificates, permits, authorizations, outfits, locations, catering, and anything else that may be useful to make some better choices and achieve a result that exceeds your expectations.
If necessary will cure the promotion of your event, advertised in the media best suited to your target.
Economics and Labor in Versilia